Episode 98
March 29, 2016, Dick
Episode 98 Transcript
courtesy of
Laurie Foster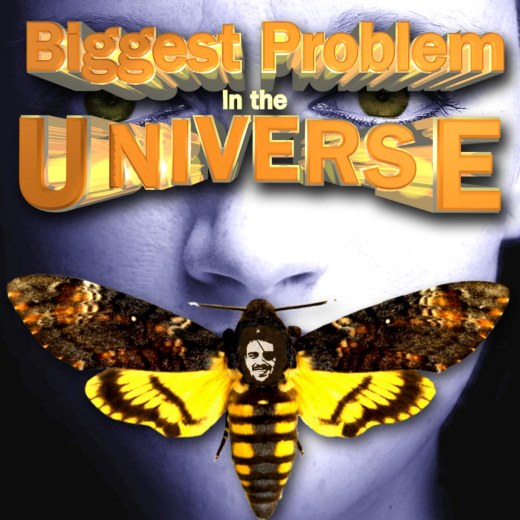 | | |
| --- | --- |
| Road Blockheads | 770 |
| Murderers | 604 |
| Acne | 554 |
| Junk In The Trunk | -140 |
Ever wondered what the podcast would sound like without Sean? You're going to love this one then. The Delete-o Bandito waltzes into the studio late in this episode with a drink in one hand and an excuse in the other, without a care in the world like he's pepper spraying student protesters at UC Davis. Just how late? You'll have to listen to find out. But speaking of protesters... I bring in Road Blockheads. Those morons who block the freeway for reasons of love, hate, or the love of hatred. As far as I'm concerned, if you block the freeway for any reason other than "I fucked up", you've just declared a one-man personal Purge on yourself. Waze should award Road Munchies for running these shitheads over. Remember,
civil disobedience is still disobedience
! Special thanks to Audible for sponsoring this episode. Check out
http://audiblepodcast.com/biggest
for a free 30 day trial. Maddox brings in Murderers. Charles Manson, OJ, Albert Fish, Hitler, each a more terrifying murderer than the last. But what about Planned Parenthood? Where do they fall on the scale? I'll let you hear how the rest of that conversation goes. Does Maddox murder his own problem? Or does he hit it and acquit it? Only the voting will decide. I bring in Acne. If you voted down
Living With Your Parents
, and a lot of you did, something tells me you're going to vote this one up. I had acne as a teenager-and also last week...It fucking sucks and no amount of lifting in the world will get rid of it. Vote it up unless you're too busy applying 3 billion dollars of rip-off creams to your open face wounds. Maddox presents Junk in the Trunk, and he's not talking about having a fat ass-something that everyone pretends is attractive for some reason. He's talking about having a bunch of garbage in your car. We all do it, and apparently it's a huge waste of gas and deepening America dependence on foreign oil. Just how much gas are we wasting? Is it 100 pounds? Because that's the only number I retained from the presentation. Tune in next week for our 99th episode and ensuing debate over, "What is a murder?" That seems about right for this show. Sources: Wikipedia -
List of serial killers by the numbers
NewsoftheWeird.com -
List of "Waynes" involved in murder
Freakonomics -
19 "Waynes" involved in crime in an 8-month period
NY Post -
Corriana Thompson, only murderer in the US to have killed with two genders
CityLab -
Who Owns the Highway.
Time -
Wedding Road Blockhead.
AAD.org -
What Is An Acne?
EIA.gov -
US wastes about 140 billion gallons per year
Thumbnail Sources:
Death Head Moth
,
Girl
---