Episode 93
February 23, 2016, Dick
Episode 93 Transcript
courtesy of the amazing
Megan Pennock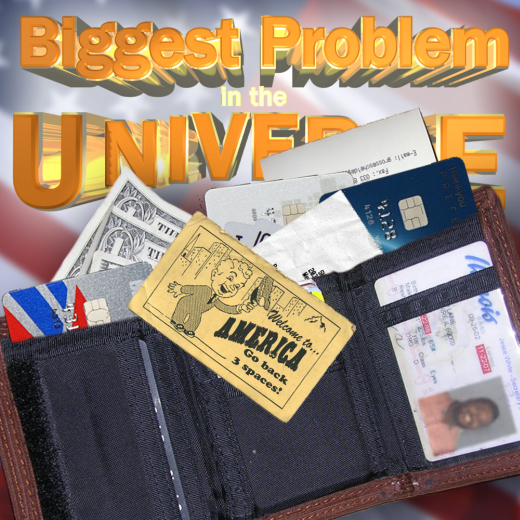 | | |
| --- | --- |
| Being Black | 501 |
| Google Delegators | 501 |
| Wallets | -574 |
Lock your car doors, cross to the other side of the street, and give your back pocket a tap to make sure your wallet's still there; we've got a very special guest on this week and we're going to walk a mile in his shoes. Heads up, we're going to get followed around a lot by expert criminal profilers who make minimum wage. Unlike the Oscars, Maddox and I think that this podcast should represent more than just Sean and his white problems-problems like not getting enough emails encouraging him to bring in a problem for the 100th episode by visiting the Who page and emailing him directly. That's why fan of the show, Denzel, brings in the problem of Being Black. Myths were debunked, perspectives were broadened, and only half of the people on the show survived the entire hour without using a racial epithet. Happy Black History Month. Special thanks to Harry's for sponsoring this episode. Go to
Harry's website
and use the promo code "BIGGESTPROBLEM" when checking out to get $5 off your first purchase. Here's the Donald Sterling clip we discussed, where ESPN host Bomani Jones brushes aside the casual racism of Donald Sterling for the real issue. The entire interview is good, but he gets to the heart of the issue around 5:27 if you're short on time:
Maddox brings in Wallets as a problem, because they're full of useless bullshit and are basically purses for men. I agree with him in theory, but like Q-Tips and texting while driving, I'll probably never give up my wallet. I'm so addicted to wallets I have a wallet in my wallet just in case I need to sort through some receipts, foreign checks, and out-dated auto insurance cards while I'm sorting through my receipts, foreign checks, and out-dated auto insurance cards. To replace wallets, Maddox proposes a radical system wherein we simply use nothing at all and cram bills and credit cards into our pockets like reverse magicians. I can't prove it, but my hunch is that something was wrong with this system necessitating the invention of wallets. I guess we'll let Maddox, the guinea pig in chief, find out what that problem was.
-Maddox power paragraph:
So I searched Google images for "slope-head" and "slope-headed" and other than that one Urban Dictionary reference, I saw no references to Chinese people in the top search results (even with safe-search filter off), but several to cave men / neanderthals. Is this confirmation bias? No. Though I did find several references to it in the racial slur database, so it does check out. You be the judge, so long as you agree with me: Search for "slope-headed:"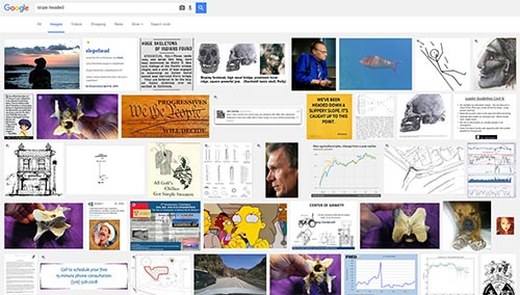 /Maddox I bring in Google Delegators, people who treat everyone else as servants for their own personal Googling. Just because I have my computer out, doesn't mean I'm asking to Google something for you. I finally get what all those feminists are talking about. I didn't do a very good job with my problem because I spent all week trying to figure out how to help black America. Did I figure it out? I think I got closer than anyone else. Let me know in the comments below. Check out Denzel on Twitter:
@thatDenzel
, Instagram:
@ninetytwobricks
, and Snapchat (UglyTanSofa). And don't forget to check out this month's
bonus episode for $1.33
Sources: NPR -
Interracial dating.
OK Cupid -
Race attraction.
NYCLU -
Stop and frisk.
NY Times -
Driving while black.
DumbLittleMan.com -
Sticking to the 1-2-2 rule for wallets.
NPR -
Lead Poisoning
Washington Post -
Black Poverty Concentration
Kids Count -
Single Parent Families by Race
LMGTFY -
Let Me Google That For You
Thumbnail Sources:
Credit Cards
,
Wallet
,
Receipts
,
Receipts
,
Novelty Card
,
Royal Flush
---