Episode 87
January 12, 2016, Dick
Episode 87 Transcript
courtesy of
Laurie Foster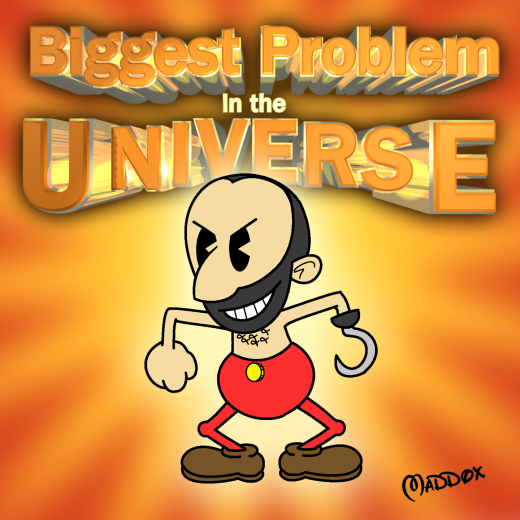 | | |
| --- | --- |
| Backseat Drivers | 1765 |
| Disney | 1431 |
| Street Art Abolitionists | 987 |
| Losing the Remote | 433 |
Sean is absent in this episode, stranded with his sticky icky in the Lands of Ass. He had a return ticket, but they deleted it. To make sure fans get the highest fidelity audio, I asked my Lyft driver, self-described "DJ of his generation",
DJ Tim Changz
to fill in. It was a huge mistake. Special thanks to Harry's for sponsoring this episode. Go to
Harry's website
and use the promo code "BIGGESTPROBLEM" when checking out to feel the Force and get $5 off your first purchase. Speaking of people who ruin things, how about Street Art Abolitionists? Maddox's first problem defines, "all over the place," and attacks several fronts at once: people who cover up street art, people who censor murals in government buildings, people who don't have a clear premise. I'm not sure what we're voting for, but if a vote for Street Art Abolitionists is a vote for graffiti, I'm in. One thing this problem could have used is some help from my problem: Backseat Drivers. In honor of my mother's birthday, I bring in her biggest problem in the universe: Backseat Drivers. We all know that backseat drivers are rude, self-important, know-it-alls with small dicks, but did you also know they cause one in seven accidents? That seems like an unbelievable amount, but I don't care because it proves my point. Instead of armchair psychologizing about the causes of this aggressive and deranged behavior, I bring in the diagnoses of actual, real-world psychologists who conclude academically and unanimously that backseat drivers are "assholes".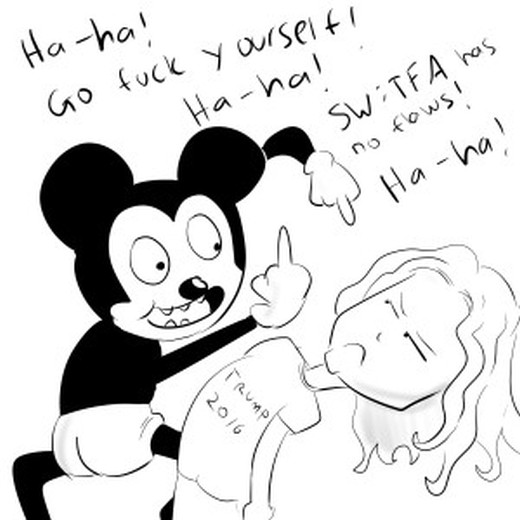 by Sicher
sicherpolizei Maddox brings in Disney as a problem, because they bastardize the preachy morality of Hans Christian Anderson fairytales into a different kind of preachy morality more palatable for modern, four-quadrant audiences. They also capitalize on public domain works while simultaneously trying to protect their own. This is something that Maddox calls "hypocrisy". I don't agree with his points on Disney's feel-good, fairytale endings, but then again I watch Disney movies from the bad guy's point of view. Here's the video Maddox talked about:

-Maddox Power Paragraph: Hope you enjoyed Dick's passive-aggressive digs, here are some more! Maybe you guys will do a better job of following along than Dick with the anthropology thread in my street art problem; it probably helps when you're actively listening and not constantly interrupting with tangents. The hypocrisy Dick missed is that Disney uses public domain properties while simultaneously trying to eliminate public domain properties. Hypocrisy, like Dick complaining about preachy morality while lecturing us about the ethics of sick people coming to work-who often do so because they live paycheck to paycheck and don't get paid sick leave-while lionizing corporations that are at least equally responsible for creating these conditions. How would you solve that problem? More regulations? Doesn't sound very Libertarian to me. Yikes, more hypocrisy! And speaking of dicks, here's that graffiti I talked about: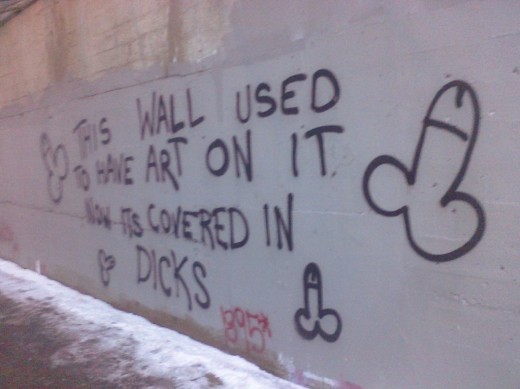 http://safetyofobjects.tumblr.com/image/38983541131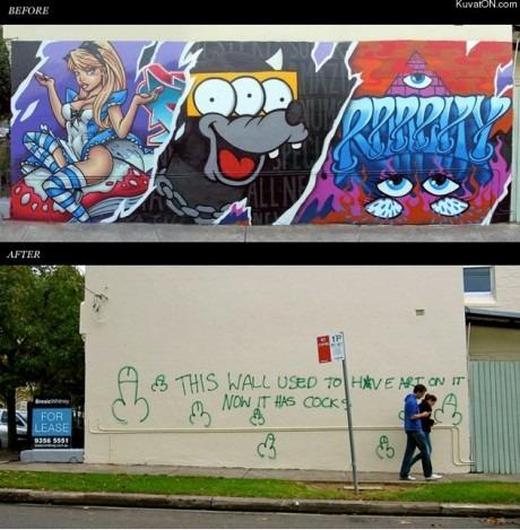 And the city I talked about without ads is São Paulo. They found that after five years of the ad-ban, 70% of the residents found it beneficial, in spite of fears of revenue and job loss that didn't happen (more photos and description of this experiment in comments below):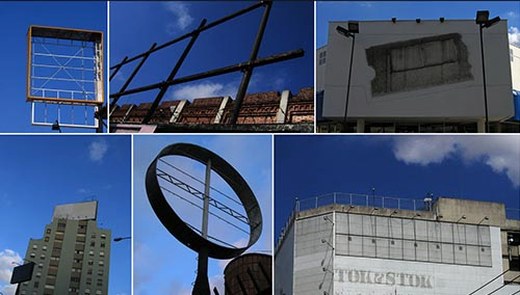 http://www.flickr.com/photos/tonydemarco/sets/72157600075508212/

/Maddox I end the show with a problem that needs no explanation: Losing Your Remote. Special thanks to DJ Tim Changz, the world's greatest DJ. Sources: Daily Mail - 1 in 7 accidents. Psychology Today - Backseat driver field guide. Wikipedia - Rita Repulsa and backseat drivers. Telegraph - Losing the remote. Distractify - How we spend our time. NY Times - Florida professor who cast doubt on mass shootings is fired Newdream.org - Five Years After Banning Outdoor Ads, Brazil's Largest City Is More Vibrant Than Ever Flickr - São Paulo without ads (photos) WKYT - University of Kentucky to cover up controversial mural KTVB - Debate over whether to cover or uncover historic Idaho murals Book - Viewpoints: Visual Anthropologists at Work
---