Episode 24
October 28, 2014, Maddox
Episode 24 Transcript
courtesy of
Laurie Foster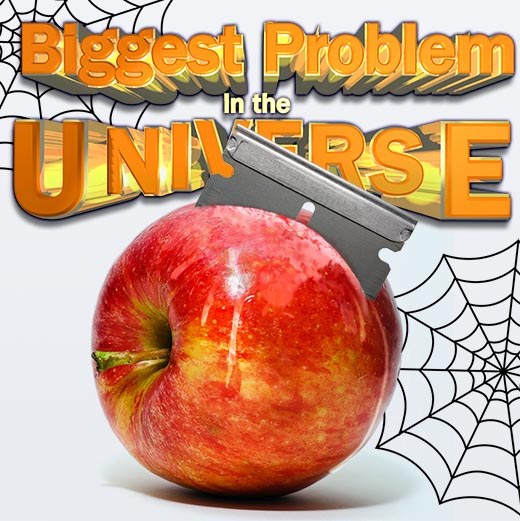 | | |
| --- | --- |
| Witch Alarmists | 2222 |
| People Who Don't Dress Up On Halloween | 640 |
| Not Enough Razor Blades In Candy | 400 |
We are joined by Roger Barr, creator of
I-Mockery.com
and expert on all things Halloween. Check out his Twitter account at
@imockery
and his
games here
. Here's the first thing that comes up when you Google
razor blades in candy.
And against all odds, people in
Priest River, Idaho
are more worried about dying from Ebola than they are about dying in Priest River, Idaho. And surprise surprise, Dick brought some stats in again this time; that's 2 in a row! Or 2 out of 24, F. Here are the sad and disturbing statistics that
26% of people believe in witches
, and the breakdown of the believers
by generation.
And as promised, here's my Predator costume from Tournament of Nerds at Comic-Con: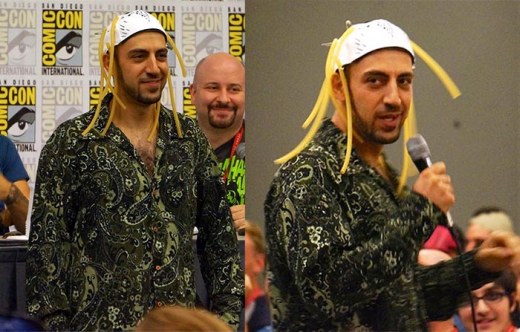 Are you a witch? You might be, and here's some
bullshit criteria
you can check. And finally, here's a
taste of the hysteria
surrounding razor blades in candy. Here's my Tekkaman costume from Anime-Con a while back. I think I nailed it: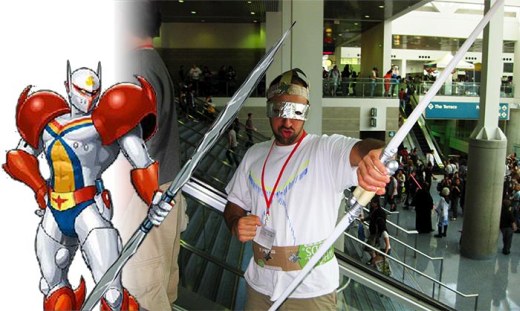 Here's another with a bunch of babes who were too busy fantasizing about me and being distracted by the attention to detail in my costume to look at the camera: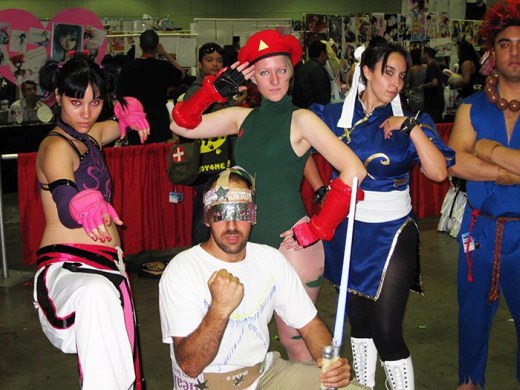 And here is some nerd who was not amused when I photo-bombed his merry band of winners. He's shooting pure daggers at me. Get over it dude, digital "film" isn't a real commodity: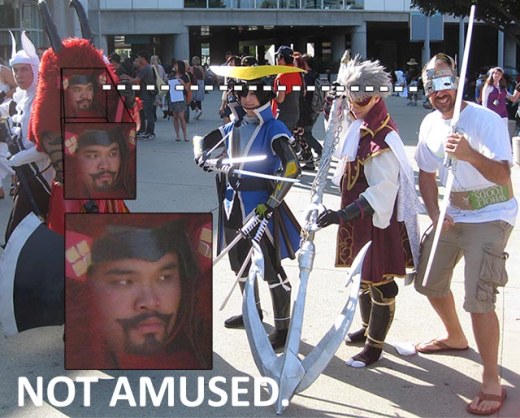 It takes a second to snap a new photo, who cares? And finally, here's the Curb Your Enthusiasm clip I referenced in this episode:
Photo credit:
Abhijit Tembhekar
Update: Fan Antonio Piluso sent this in, "NAILED IT:"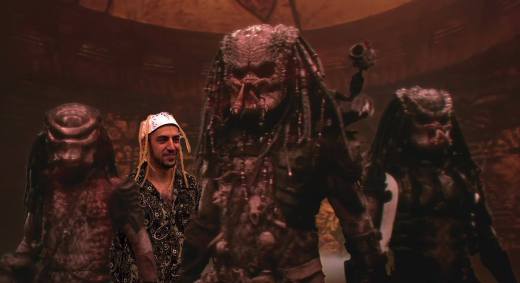 ---